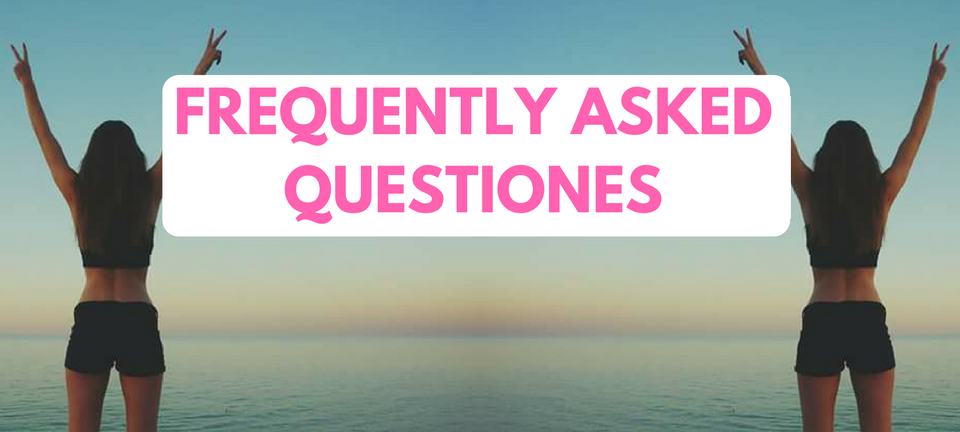 GENERAL ENQUIRIES

When is Spring Break Portugal 2017 (SBPT17)?
Arrival is on Wednesday 19th April and departures are on Monday 24th April 2017
​What should I expect?

Expect a lot of sun, sea, sand and party! There'll be 100's of other people enjoying the Spring Break getaway and there'll be plenty to get stuck in during the day and especially at night.

Where does it take place?
SBPT takes place in the beautiful Portuguese town of Albufeira. It's located in the beautiful of coast of the Algarve and is known for it's amazing beaches and vibrant atmosphere.
When will the events & DJs be announced?
Events are out now! Look out for major updates and keep an eye out for additional line-up announcements every month. Join our mailing list to be the first to know.
Where can I see a full schedule?
A full schedule will be released at the end of February. Make sure you join our mailing list to be the first to find out.
Lost & found?
There is no lost and found so we encourage you to safeguard your things at all time.
Where can I eat?
There are amazing food outlets catering to many taste buds all over Albufeira, ranging all different prices. 

Can we bring our own food & drink?
Yes. You can bring your own food and drink. However, it is prohibited to take food and drink at the events. There will be food and drink provided, available to purchase.

Are meals included?
No. However there dozens of affordable food outlets all over Albufeira serving a wide range of gourmet food.

Is SBPT responsible for for damages or losses I may encounter during the holiday festival?
SBPT are not liable for any losses or damages incurred during the holiday festival. We encourage all our guests to take safety precautions and to get travel insurance in the unlikely event there should be an incident.
We want to say in an apartment or villa?
We have partnered with a range of villas and apartments. Take a look at our website or email us at info@springbreakportugal.com for more information.
When will I receive confirmation of my accommodation?
You will receive your accommodation confirmation 2 weeks before the event. This is to protect our customers who many need to make final adjustments.
TICKET ENQUIRIES

When & where do tickets go on sale?

Tickets are now on sale! Purchase your ticket to secure: FLIGHT, TRANSFER, ACCOMMODATION & FESTIVAL TICKET INCLUDED. BARGAIN!




Where can I see a detailed ticket description?

Ticket descriptions are available on Eventbrite our third party ticket box office. All information is detailed when purchasing your ticket.




Can I buy a ticket on the day?

All tickets must be purchased in advance. Ticket Sales end on the 31st March.




How and where do I pick up my ticket?

All tickets are emailed to all guests in advance.




Are there any discounts for groups.

Indeed there are! email info@springbreakportugal.com for a special quote.




I have purchased a ticket but I cannot come. Can I get a refund?

Tickets are non-refundable.

   
Can I transfer my ticket?

Yes. However there will be a name change administration fee. If you would like to transfer your ticket email info@springbreakportugal.com for more info.




Can I pay for individual events?

Yes. Individual events will be released in September and will cost between £20 - £50




What if I lost my ticket?

Incase you lose your ticket information you will need I.D to confirm who you are.




Can I pay in Euros/Dollars?

Yes. However there may be additional admin fees.




Is there a waiting list for TROPICOOL boat party?

The boat party is on a first-come-first-served principle. We encourage you to purchase your ticket as early as possible.




What I don't receive a confirmation email?

email info@springbreakportugal.com and one of our advisors will briefly be in touch.

   
TRAVEL ENQUIRIES

What's the best way for me to travel to SBPT17?

There are several way to get to SBPT17. The quickest and most convenient is to fly (approx 2.5hrs). You can also drive (approx. 24hrs) and take a coach (approx. 48 hrs). All packages include transportation.
What's the closest airport?
The closest airport is Faro Airport which is 50KM away (approx. 30min drive). You can also travel to Lisbon and take a coach or train down to Albufeira.
When will I receive my flight/hotel confirmation?
Your flight & hotel confirmation will be sent to you in April two weeks before the event is due to take place. This is to protect our customers who may need to make last minute adjustments.
Can I transfer my flight to a friend?
No. Flights are non-transferable 
Is luggage included?
All passengers are allowed cabin baggage. You can add additional hold luggage when purchasing your SBPT ticket (£40 each way).
Is Insurance included?
All customers are encouraged to purchase their own individual travel insurance.
Where do flights leave from?

Flights leave from London Stansted, Luton, Gatwick and Southend airport unless specified. If would like your flight from another location in U.K & Europe please contact our team.




Seats will be allocated at random however we will endeavour to sit groups of friends together.




Can I travel with my friend?

Yes. As long as you purchase your tickets together as a group.




Who do I contact should I need further flight information?

please email flight@springbreakportugal,.com and a representative will briefly be in touch.




Are flights and transfers included?

Flights and transfers are included in all our packages.




Who do I contact if I need to make changes to my flight information or my my booking a whole (names, flight details, dates & times, extra luggage)

Please contact us via travel@springbreakportugal.com or alternatively use our contact form and a representative will be in touch.
BRAND AMBASSADOR ENQUIRIES

I want to be an SBPT17 Brand Ambassador?

Fantastic! Head over to our page titled [MORE] and sign up today.
Do I have to pay for anything up front?
No. All you have to do is sign up and we'll be in touch very shortly.
I don't want to go. Can I cash in?
We're sorry to hear that! You can cash in your earnings if you no longer choose to join us.
When do I receive my earnings?
All earning are paid 10 working days after the event.
What happens if I can't sell 10 tickets?
Don't worry, we'll still pay you your earnings.
When can I begin selling?
You can begin selling as soon as you've signed up as an SBPT ambassador.
How can I track my sales?
All Ambassadors will be given an individual link to share with friends via Eventbrite. Log in to Eventbrite to keep a record of sales.
How do I make a sale?
After you've registered your details, you will be given an individual ticket link. Share your link with friends and any purchases via your link will go directly to you.
How do card sales work?
All our sales are done via Eventbrite. Check their terms and conditions for more information.
When will customers receive their ticket?
Tickets will be received via email immediately after they've purchased them.
How and when do I receive my free ticket?
Once you've sold 10 tickets, trade it in for a free SBPT ticket by emailing at rep@springbreakportugal.com.
Can I give my free ticket to my friend?
Yes. Just email us at rep@springbreakportugal.com and we'll guide you how.